Posted by Ozark Mountain Leather on Sep 3rd 2020
Fonts available for rifle, shotgun slings and guitar straps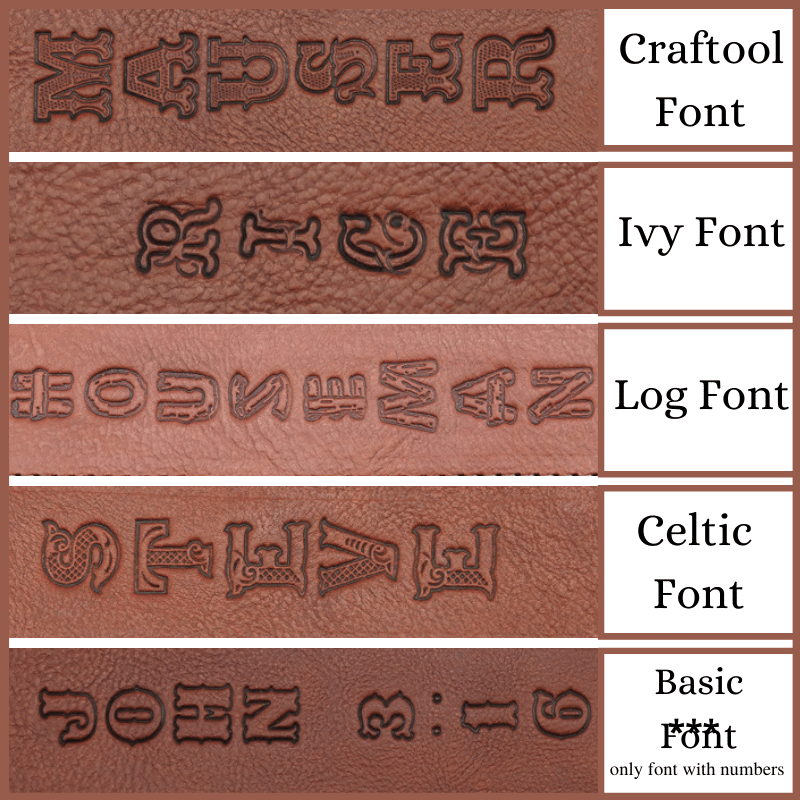 Our personalized rifle slings and guitar straps are available in a wide range of designs and font choices. Our Build your own rifle slings and our Build your own shotgun slings can be a little overwhelming with all the options you get to choose from. Here are the fonts we currently offer for our rifle slings and our Guitar straps.
We have our original font that started it all. Our Craftool font shown here was what we used when we first started making rifle slings. This is still our most popular font but we offer several styles now as you will see here.

Our Ivy font is another fan favorite since we introduced it. It has the letters accentuated with little vines of Ivy wrapped around it.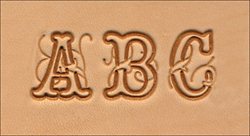 Our Basic font is the only font we have that included numbers. So if you want something done with numbers or letters and numbers this is the font we will use. Has a classic style but makes a bold statement.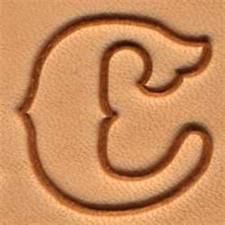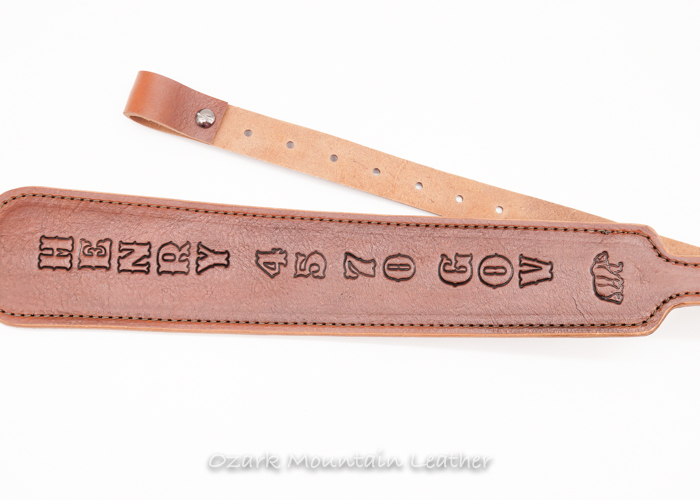 We just got two new fonts in and are excited to have added them to our website. Each are unique and will make a great addition to our offerings in our rifle slings and guitar straps.

Our Celtic font has a great pattern and texture that will really stand out.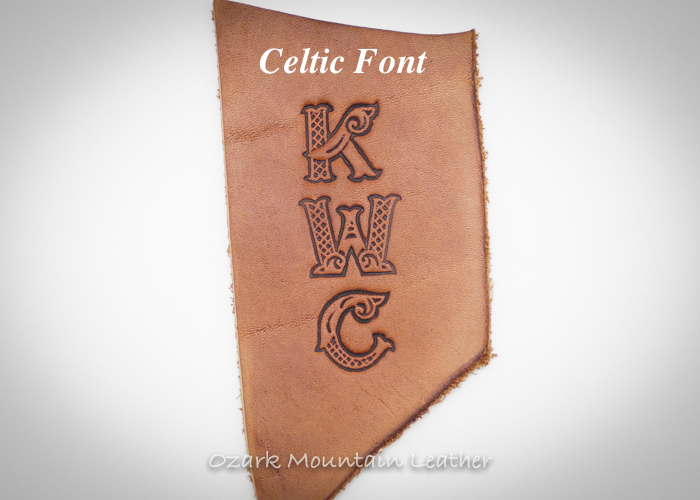 Our Log font is a vintage font that we found and are really excited to offer it. The letters look like they are made from logs. Adds a great western or rustic feel to the slings.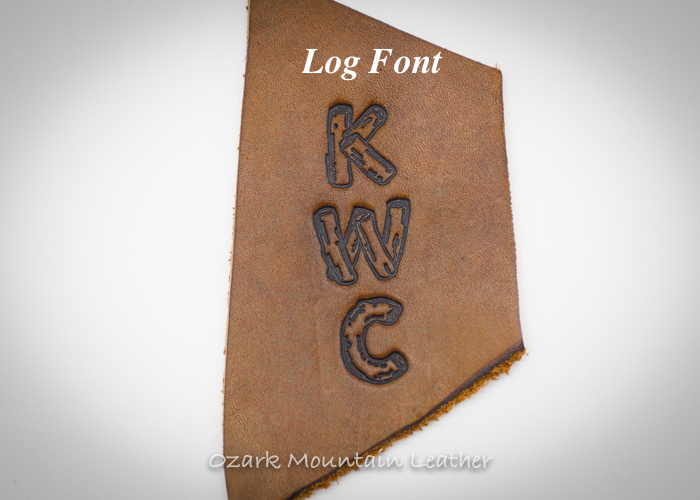 No matter what's most important to you, your friend or a loved one, you can customize one of our rifle slings and guitar straps to match yours or there personality. Show your faith in God, declare your love of nature, or voice your pride in your favorite hobbies or career. See our blog post about our custom stamps we have in stock. We have over 80 custom stamps check them all out here so you can see them before you buy.

Don't see what you are looking for contact us today.

Shop our customize leather rifle slings and guitar straps today. These make a great one of a kind gift!

Below are some examples of a slings with different fonts.